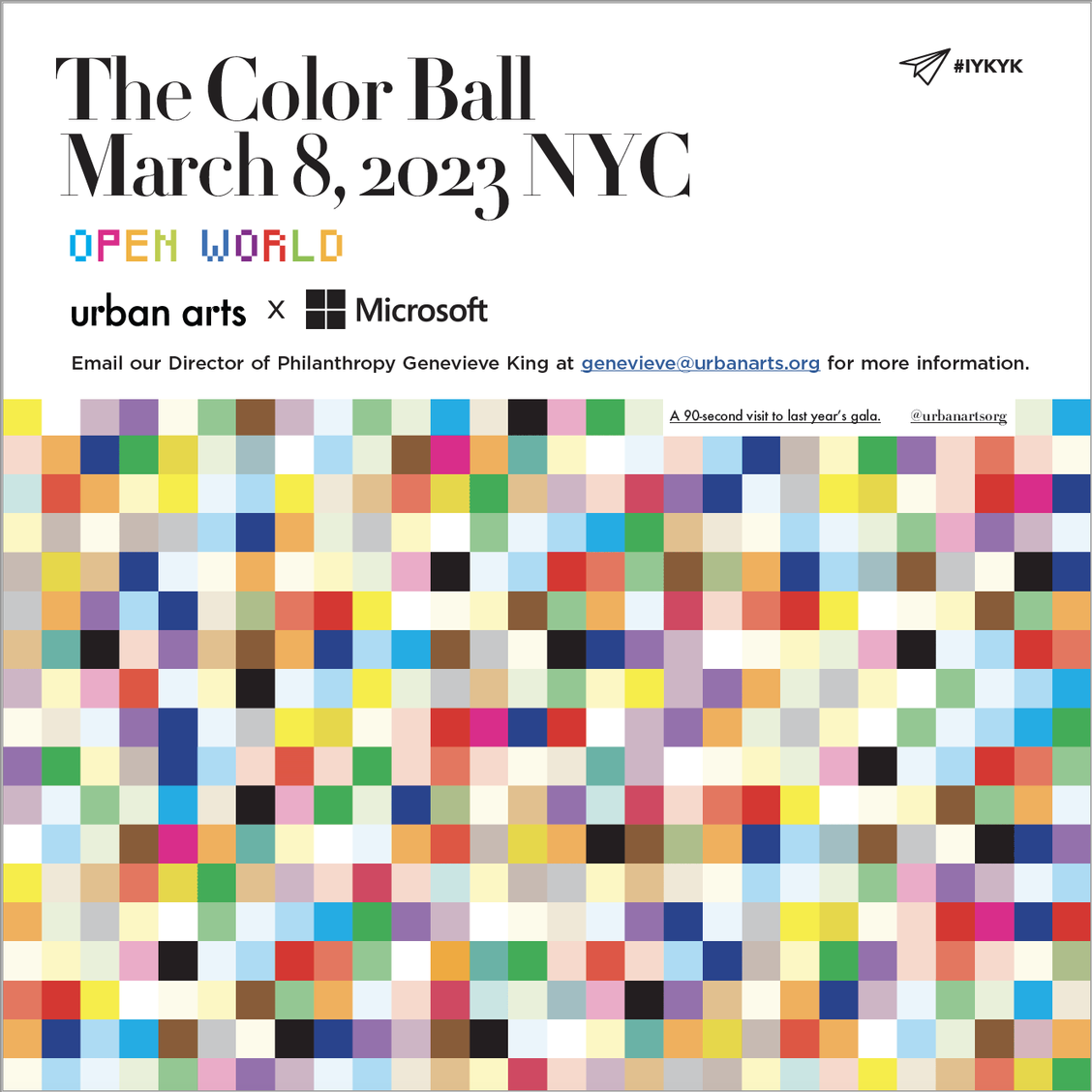 Wednesday March 8, 2023 | 6:00 – 11pm
The Ziegfeld Ballroom | 141 W 54th St, New York, NY 10019
The Urban Arts Color Ball, the most dynamic gala of the season, broke all fundraising goals last year. The event was awash in swag—colorful dopamine dressing, sky-high energy, and absolutely stacked with diverse powerbrokers from tech, finance, art, and media. Join Urban Arts and honoree Microsoft for a serious blast.
GET TICKETS
This…. but somehow even better?
A 90-second visit to our 2022 Color Ball: